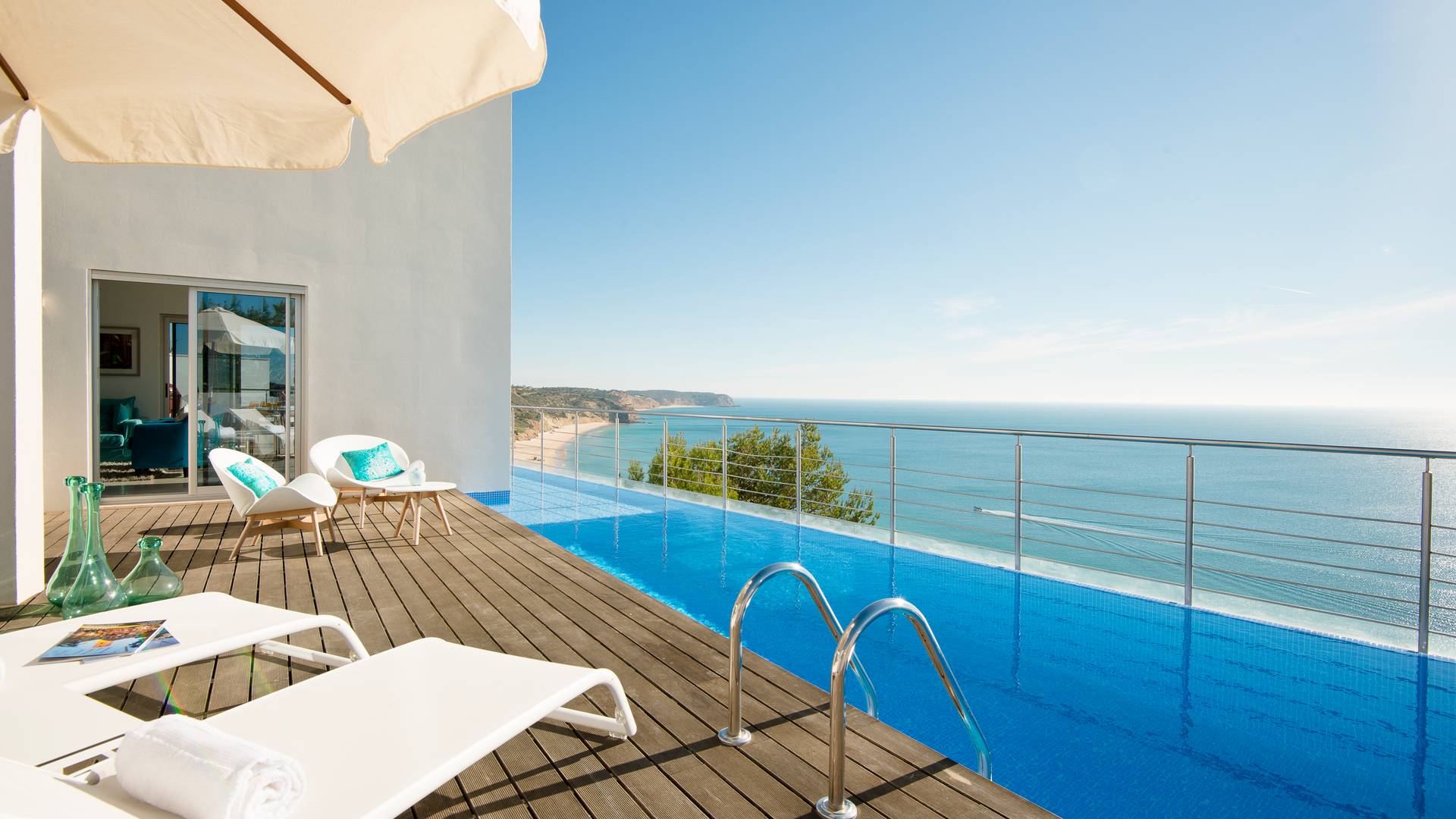 Privacy policy
Below you will find our privacy policy. Our privacy policy applies to all of our services, services and websites provided by HelloAlgarve.
HelloAlgarve
Arnhemseweg 6
3817 CH Amersfoort, Netherlands
Tel : +31 33 462 7200 (Mon-Fri 09.00-17.30)
Mobile : +31 6 553 73 918 (only in emergencies)
Privacy protection
This privacy statement is applicable to visitors and users of our website (www.helloalgarve.com) as well as to all customers who are or have been in contact with our company regarding all HelloAlgarve products and services offered. We respect the privacy of all customers and visitors and therefore inform you about the data we collect and process.
Websites third parties
This privacy statement applies only to our own services and agreements. Our website sometimes contains hyperlinks from third parties. We are not responsible or liable for the content to which these refer and have no influence on it. This also means that advertisers or service providers use cookies to track your click behavior on the website or ad.
Cookie policy
Our organisation uses cookies on its website. We use analytical software to measure general visitor traffic on our website and to be able to correct any errors or make improvements. As soon as we place a cookie for this purpose, you will see a notification on our website, after which you will have to give your permission.
Personal data
HelloAlgarve records data as part of its services when you purchase services and/or products from HelloAlgarve or have any other contact with HelloAlgarve. HelloAlgarve uses this information for the implementation of agreements, for the development of products and services and to inform visitors of its new products and services. HelloAlgarve hereby endeavors to take into account preferences. If you do not wish to receive information about products or services or if you wish to withdraw your consent for receiving information by e-mail (the latter is also possible by using the unsubscribe link in the message), please send a message to HelloAlgarve, Arnhemseweg 6, 3817 CH Amersfoort.
Register obligation
As of May 25, 2018 and under the European AVG, our organization is to some extent required to keep a register if we record and pass on so-called special data to third parties (hotels, airline etc). Special data are - for the time being - those data that tell us or third parties more about your possible religious or medical background (think for example of a "no pork" diet, a "gluten-free" diet, a wish "wheelchair along" etc). The law, interpretation of the law and case law will show whether we really have this obligation. However, we would like to inform you of this in advance. The register must be available at all times to the supervisory authority, the Dutch Data Protection Authority, so that they can check what special data we have on our customers, where it is recorded and with whom it is shared.
Transfer to third parties
As stated above, our organisation will never use your data for purposes other than those described above, unless a legal obligation or regulation requires it. We will not make the data available to third parties, unless this is necessary for making the reservation. If our organisation becomes involved in a merger, acquisition or other form of sale of some or all of its assets, we will notify you before personal data is transferred and/or becomes subject to a different privacy policy.
Retention period and mandatory data recording
a.The Tax Authorities require companies to keep financial records for seven years. The invoices (travel agreement) that we draw up, the payments that you and we make, the audit of our administration by an accountant or administration office; all financial data must be kept for 7 years.
b. In case a flight is part of your travel agreement with our organisation, we are already obliged to provide some data to the airline. As of mid 2018, airlines are obliged to hand over their passenger data to the Passenger Information Unit (Pi-NL) in the context of combating terrorism and detecting serious crime. This department is part of the Royal Netherlands Marechaussee. All personal information provided by you will be processed and analysed. This measure stems from the European Passenger Name Record (PNR) Directive. Passenger data is stored - anonymised for six months - for 5 years. Your data such as the reservation, the route flown, any payment details, information about your luggage and contact details are stored for this purpose. Your data can be shared with investigative agencies at home and abroad, but only for the purpose for which it is intended. HelloAlgarve has no influence on this.
Unsubscribe, inspection, complaint and removal of data
The controller of the personal data is HelloAlgarve. If you no longer appreciate the information you receive after a statement or request from us, have a complaint or want to exercise your right to obtain information about the person data we have recorded, please notify us by email to info@helloalgarve.nl or by post to the address above, in the attention of Unsubscribe. A so-called opt-out button is also included in our newsletter, if you have signed up for it, so that you can always decide for yourself whether you want to receive another mailing.
Social Media
Our privacy statement expressly does not apply to the use of social media such as Twitter and Facebook, as we do not have any influence on this. Twitter, Facebook, Instagram etc. have their own privacy and cookie policies.
Data collection by third parties IP address and log files
When you access a website, servers automatically record the data that your browser sends. These so-called server log files may contain information such as your web request, IP address, browser type, browser language, the date and time of the visit and one or more cookies that may recognise your browser. This data is used to generate statistics and/or analyse surfing behaviour and to optimise the website. The IP address is generally stored to guarantee the security of the network and to check for any infringement of intellectual property rights or any other breach of the law. Personal data or IP addresses can possibly be demanded by the BREIN foundation, Fiod, the public prosecutor, etc. However, we will never hand these over voluntarily, but only if a formal demand is submitted or is the basis for such a demand.
Amendments
This privacy statement may be amended from time to time. We expect that most changes will be of a minor nature. We will continue to inform ourselves and you of our obligations through this privacy statement via the Authority for the Protection of Personal Data. Nevertheless, we will indicate any changes to the privacy policy on this page and, if the changes are significant, we will provide a more prominent notice.
Last modified: 24-12-2020