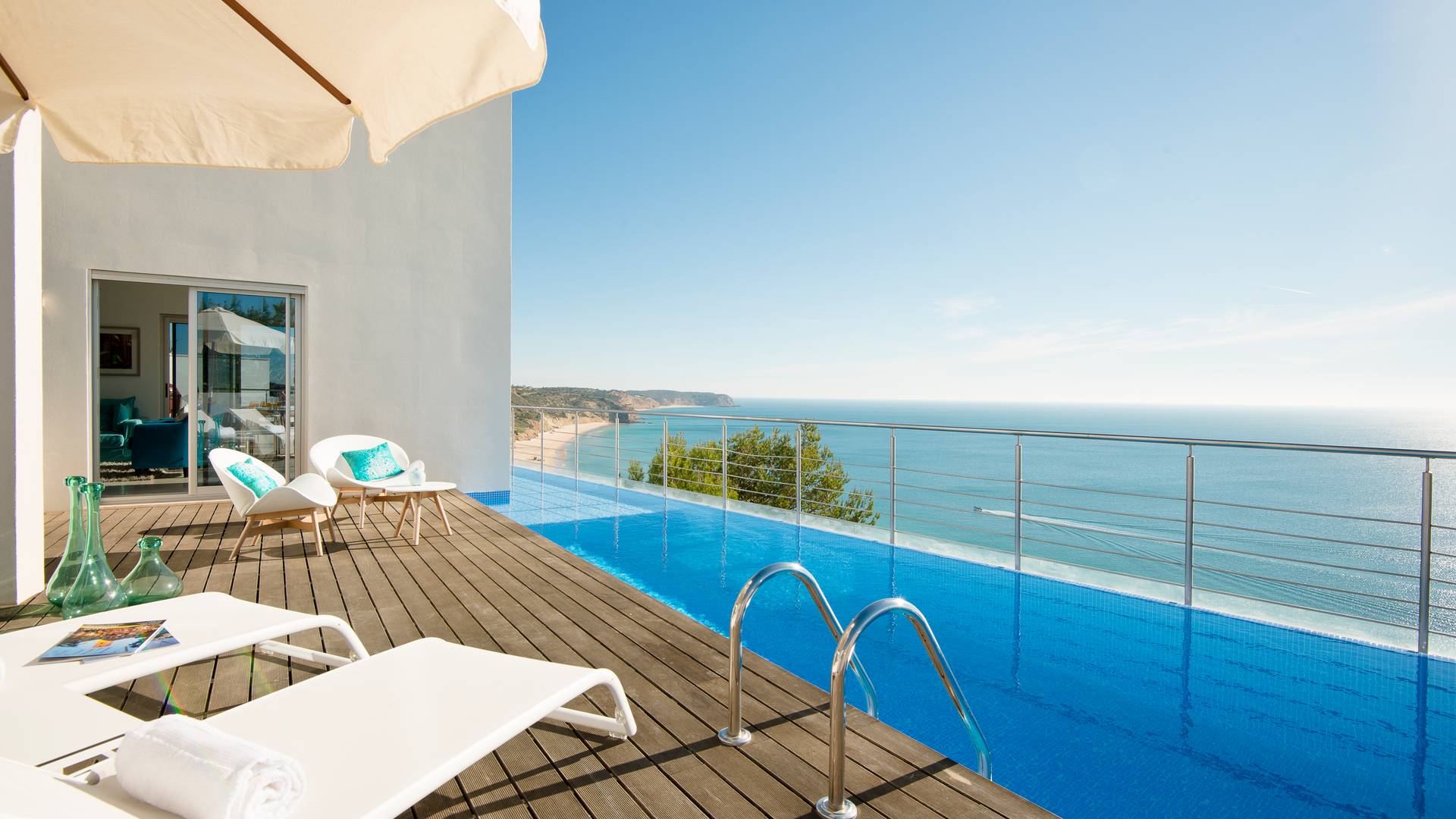 FAQ
Below you will find the answers to frequently asked questions. Do you have a different question? Call us during our opening hours or mail to info@helloalgarve.com.
How can I reach Hello Algarve?
You can reach us by phone on 033 - 462 72 00 from Monday till Friday, from 09.00 till 17.30 hours. Outside office hours for emergencies you can reach us at +31655373918.
On our website you can also request a travel proposal for a trip of your choice or pass on your wishes online. We can also be reached by e-mail at info@helloalgarve.com.
Can I book my holiday with Hello Algarve with confidence?
Hello Algarve stands for professional, honest, efficient and with attention to our customer. With over 30 years of experience in the travel industry, Hello Algarve guarantees an honest and reliable advice. We are affiliated to the Travel Guarantee Fund and the Calamity Fund. The SGR-guarantee means that the consumer is insured to get his prepaid money back if the other party, due to financial incapacity, is not able to fulfill the agreed upon performance. The Calamity Fund guarantee means that you, as a consumer taking part in a trip organised by us: - will be reimbursed for (part of) your travel sum if we are unable to complete or execute the trip as a result of a calamity. - You will be reimbursed for the necessary additional costs if we, as a result of a calamity, have to change the trip or if we have to repatriate you early. With Hello Algarve you are assured of a carefree holiday.
How do I book a trip with Hello Algarve?
To book a trip you can apply via the application form on our website or by phone at 033 462 72 00. On the basis of this request we will discuss your desired trip. Of course it is also possible to send the travel proposal to you by e-mail. Of course it is also possible to book the golf trip directly. You will then immediately receive the travel confirmation with invoice. A telephone reservation is also a definite reservation when Hello Algarve has confirmed the reservation by e-mail with a travel confirmation and invoice.
When booking you can provide the following:
The full names of the main person and fellow traveller(s) as mentioned in the passport; A phone number where you can be reached during the day and your e-mail address; The desired billing address; All desired parts of the trip Other wishes, such as cancellation and/or travel insurance, comfortable car, etc.
Is it possible to change my booking?
If you want to change anything between the receipt of the travel confirmation and the departure date, please let us know as soon as possible.
Depending on the change, HelloAlgarve reserves the right to charge €27,50 per change. This of course in addition to any other costs that a change may entail.
Is it possible to cancel my booked trip?
The tenant can cancel the rental agreement in writing up to 60 days before the start of the rental period. If the tenant cancels, the deposit remains due as a cancellation fee. If the cancellation is made within the 60 day period prior to the rental period, the Hirer will owe the Landlord the full rental amount. Cancellations must always be made in writing.
If a flight has been reserved for you, Hello Algarve will be obliged to charge the full amount at all times.
If you have taken out a cancellation insurance, Hello Algarve will arrange the cancellation for you.
If you have cancellation insurance, you will receive a cancellation invoice which you can submit to your insurance company.
If I have a problem on site, what can I do?
Hello Algarve stands for attention to travellers and a carefree holiday. If something is wrong on the spot, you can contact the Villa Manager you met when handing over the keys. Often a solution can be found on the spot.
If the shortcoming is not resolved properly, please contact Hello Algarve as soon as possible, so we can solve the problem during your stay.
When will I receive my travel confirmation?
After making your reservation you will receive from Hello Algarve a travel confirmation on which the SGR conditions apply. These can be found on our website and will be sent with the travel confirmation. The travel confirmation is also the invoice.
When do I have to pay?
Down payment:
The deposit must be paid within 48 hours of receiving the invoice. It amounts to 30% of the travel sum (excluding flight) and may be supplemented by:
Premium(s) for travel and/or cancellation insurance
Policy costs (if you have taken out travel or cancellation insurance)
Calamity Fund € 2,50 per 9 persons
Reservation fee: € 25,- per reservation
SGR contribution: € 10,- per reservation
Remaining payment: must be in our possession at least 6 weeks before the day of departure.
In case of a reservation within 6 weeks before departure, the total amount has to be paid at once.
If the flight is booked by Hello Algarve, 100% of the total amount needs to be paid directly to Hello Algarve.
When will I receive my travel documents?
After we have received your payment, you will receive your travel documents by e-mail approximately 2 weeks before departure. For reservations within 2 weeks before departure, you will receive the travel documents as soon as we can trace your payment and all further confirmations are received.