Mar 18, 2021
| Travel diary
Update: How are things at Villa Cocheira, Portugal?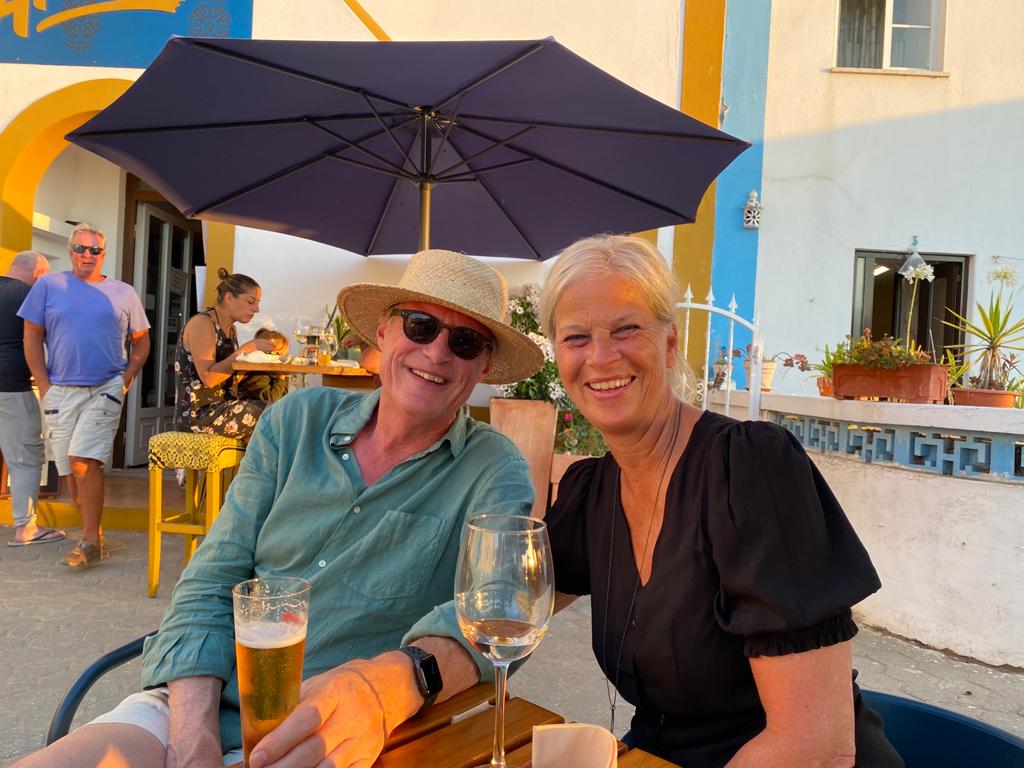 When I got up this morning and opened the bedroom doors to the terrace, the weather turned out to be fine for the 17th consecutive day. As usual, I then check what the news has to say and take a look at the weather in the Netherlands. Good to be here, I think!
This week we went out for dinner with Jacque and the children. Under the porch of Club Nau I sat with a cold beer enjoying the view of the bay of Portimao, where many cabin yachts were bobbing and moving with the wind.
Friday afternoon Job and Lieke (our son and daughter) have an exam of their week of golf lessons with Roel Gritter (our golf pro at Golftime). They now have their golf certificate in their pocket and in any case had a very good time with Roel.
It is striking how few tourists there are here and how the Portuguese themselves have taken their place. The beaches are nicely filled, but certainly not overcrowded. If you go into the supermarket or want to go to the toilet from the terrace, you have to wear a mouth mask. Not so bad.
We have already completed an 18-hole round four times on our home course Gramacho and on Penina! The courses are nice and of course we have no trouble getting a tee time.
I googled again this morning on the chance that you will get infected on the plane and even the RIVM says that the chance is not very high. I don't really understand why so many people deny themselves a holiday to Portugal. It must have to do with the mediacircus flying around. Tonight we are going to eat chicken piri piri in the Monchique. I'm already looking forward to it.
Greetings from Villa Cocheira!
Adri Hendriks